Veovaca Project Expansion
Veovaca Project

20 May 2019
Following Adriatic's successful expansion of its Concession boundaries in 2018, several new targets at Veovaca are being actively explored.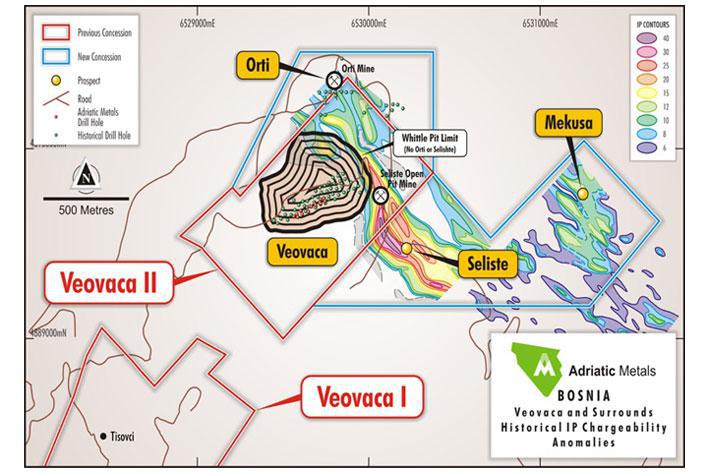 Geophysical IP ground surveys noted that subparallel chargeability anomalies extend from Veovaca deposit to ESE into Orti and Seliste prospect areas.
It was concluded that the geophysical anomalism probably indicates the existence of non-outcropping zinc- lead mineralisation at depth but this trend has not been followed up by drilling.
Geochemical survey was completed over area of 2km2 in immediate ESE extension of Veovaca deposit.