DFS - Location
Bosnian Definitive Feasibility Study

17 September 2021
The Vares Silver Project consists of 41km2 of concession area, which is centred around the town of Vares. The town is located in the Vares municipality of the Zenica-Doboj Canton in Bosnia and Herzegovina and is a 50-minute drive from Sarajevo, the capital of Bosnia and Herzegovina. See Figure 1.
Figure 1: Regional map of Bosnia and Herzegovina showing Vares and major infrastructure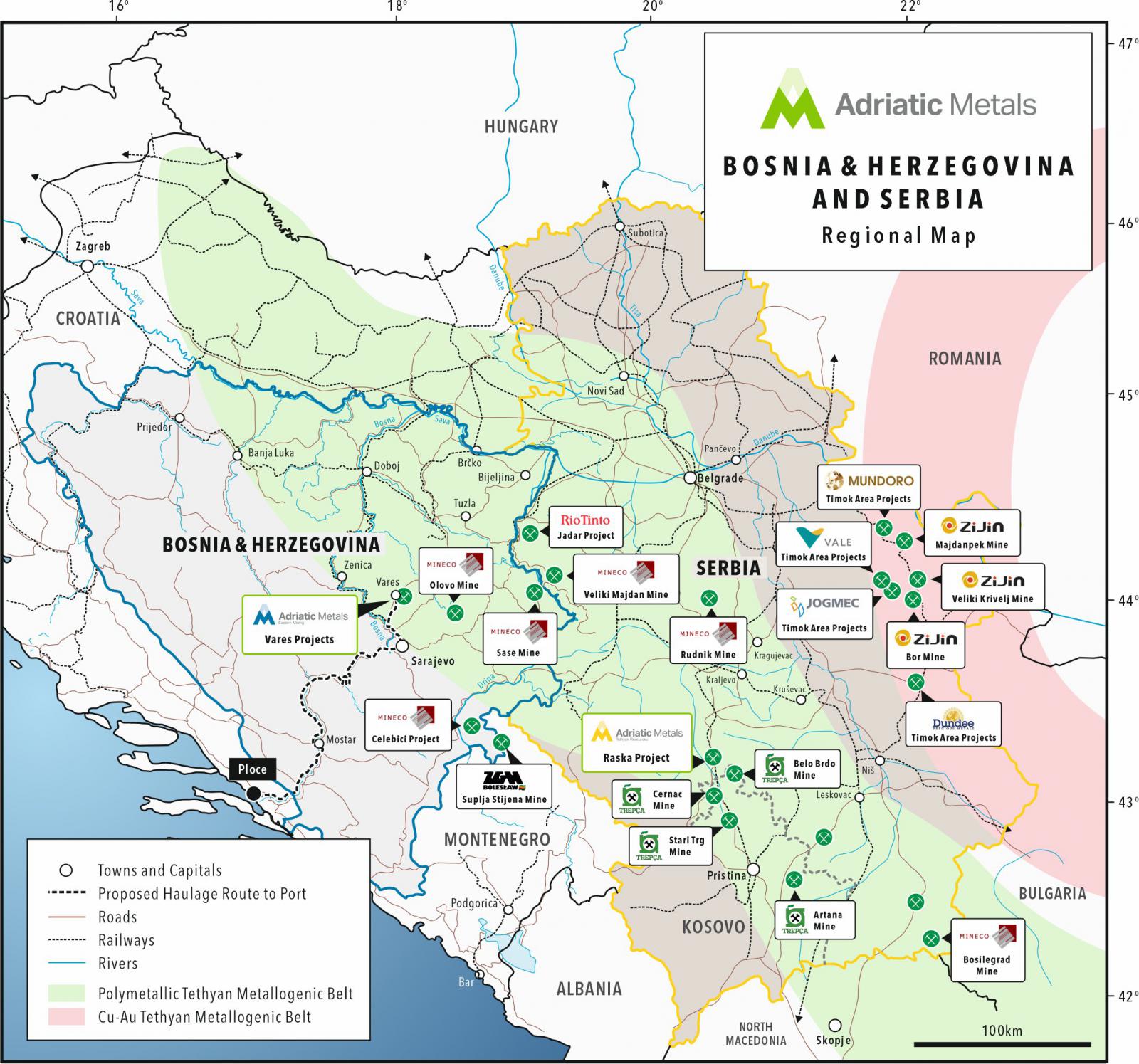 The Vares Processing Plant will be built on the site of the previously operated processing plant that treated ore from the historical Veovaca open pit. It is situated within a mountainous region with widespread forests and meadows. Access to the Vares Processing Plant area, which is adjacent to the village of Tisovci, is via 7 km of well-maintained sealed roads from the town of Vares.
Vares has a humid continental climate with warm rainy summers and occasional harsh winters. The average temperature ranges between 17.5°C in July to -3°C in January and annual rainfall is approximately 1,088 mm.
The Rupice Underground Mine, which is beneath the Rupice Surface Infrastructure site, is situated in the northwest corner of the Vares Concession Area as shown in Figure 2. It will be connected to the Vares Processing Plant via a 24.5 km haul-road. The Rupice Surface Infrastructure site is a greenfield site that is on the southern side of the Vruci Potok valley, which was re-classified to industrial land in 2021.
Figure 2: Vares Project Permitted Concession Area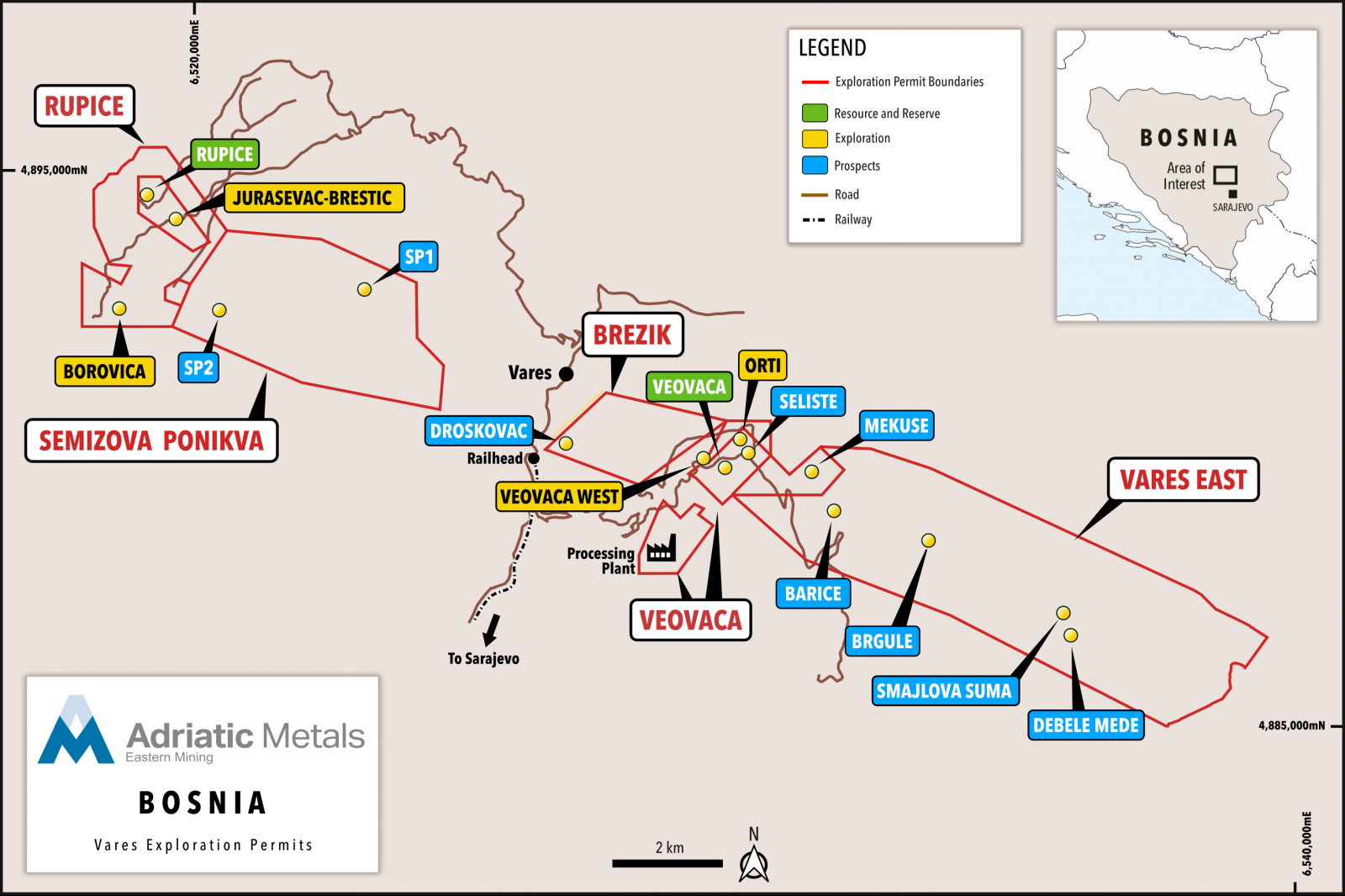 Historic mine workings are present throughout and surrounding the Vares Silver Project concession area, consisting of large formerly operated open pit mines and several exploration adits.
A national electricity grid is operated and maintained by the State company, JP Elektroprivreda BiH. Powerlines run to the Tisovci village, which supplied the former operations and will supply the Vares Processing Plant once upgraded. A new powerline will be installed to deliver electricity to the Rupice Surface Infrastructure from a regional sub-station at Vares Majdan. A rail link exists from Vares, connecting it to the port of Ploce in Croatia.
Potable water is supplied to all surrounding villages and the Vares Process Plant site. It is maintained by JKP Vares d.o.o., a public company owned and operated by the Vares Municipality. Water supply for processing requirements will come from the municipal pipeline as it did for the previous operations. For the Rupice Surface Infrastructure and Rupice Underground Mine operations, water will come from another JKP Vares d.o.o. operation near the village of Pogar that formerly supplied water to the town of Vares. A new pump and pipeline will be installed to Rupice.
Table 3: Project Overview