Veovaca Long Section
Veovaca Project

30 April 2019
Adriatic has drilled over 30 holes at Veovaca to confirm historical drill hole data, as well as incorporate precious metals into an updated Mineral Resource Estimate due in Q3 2019.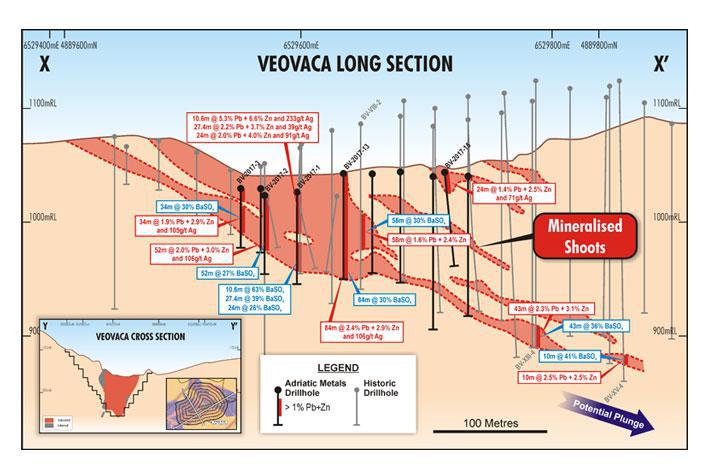 Recent drilling confirms the historical drill hole data and adds assays for silver and gold.
Sufficient silver and gold assays for the core of the deposit although additional drilling is required to the west and to the east in order to include silver and gold into all of the Mineral Resource estimate.
Concentrates produced between 1983-87 contained 1,176 g/t Ag. Post 1987 a separate Silver concentrate was produced.